Bed & Breakfast Florence Room b&b Florenz
Sie sind hier: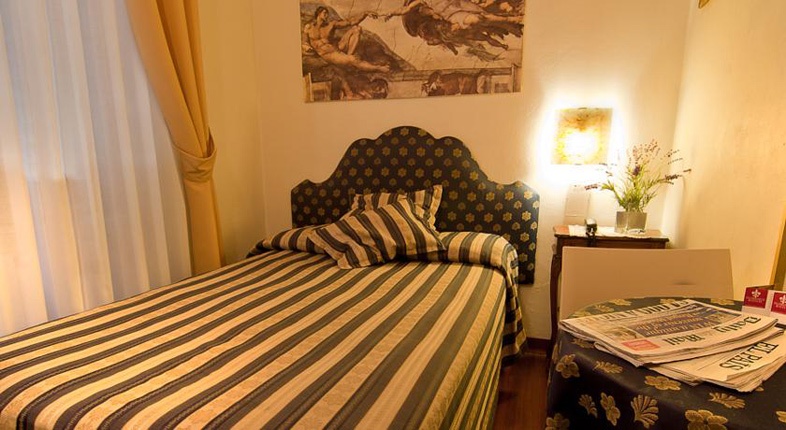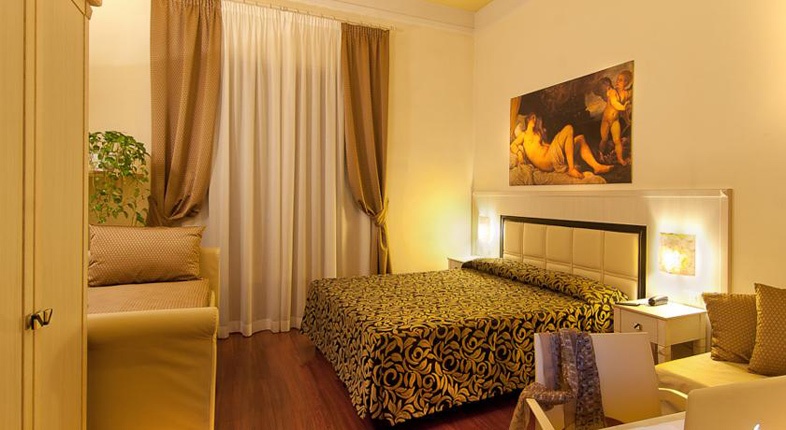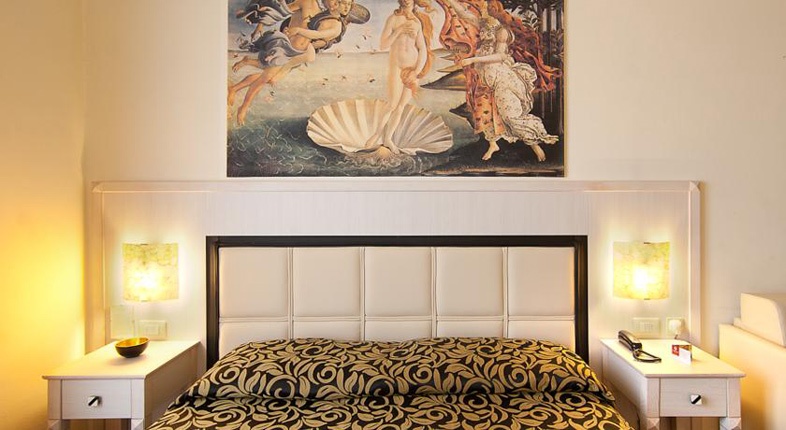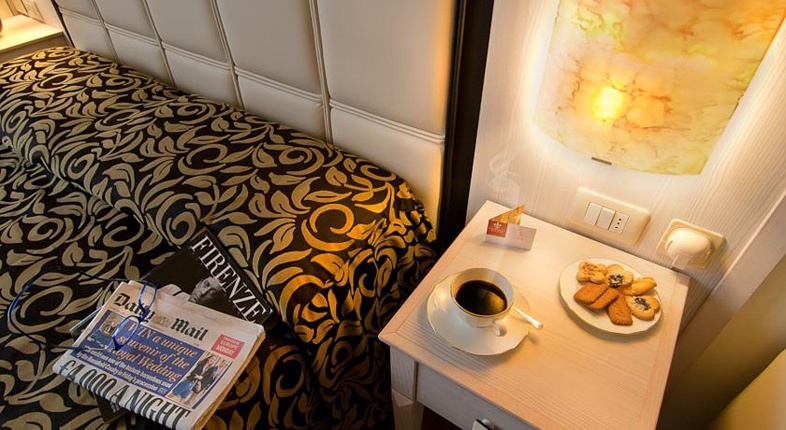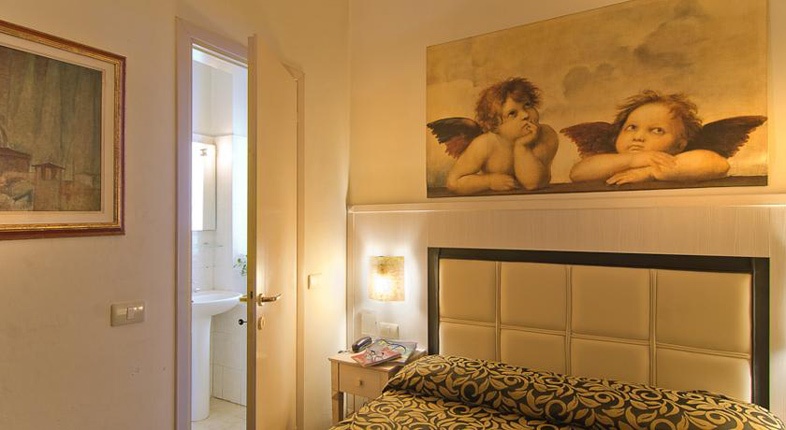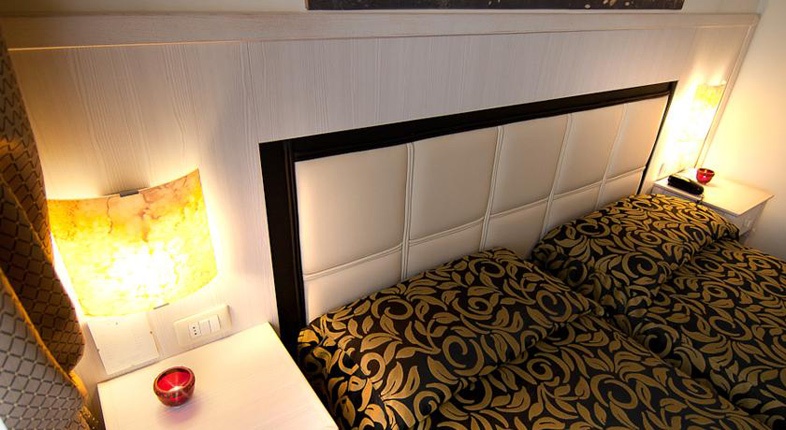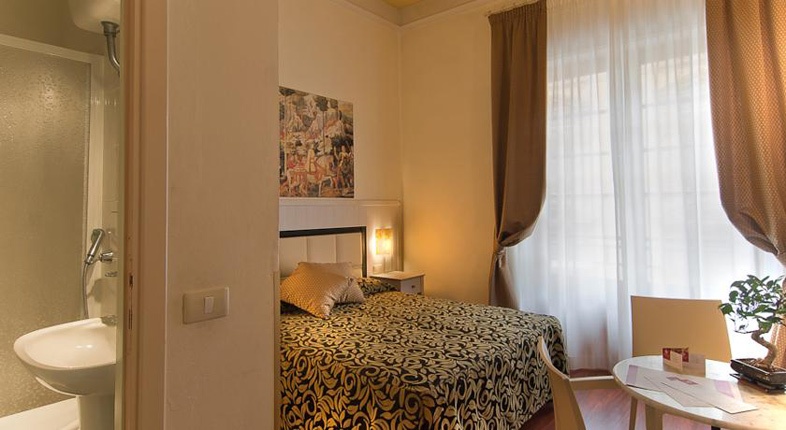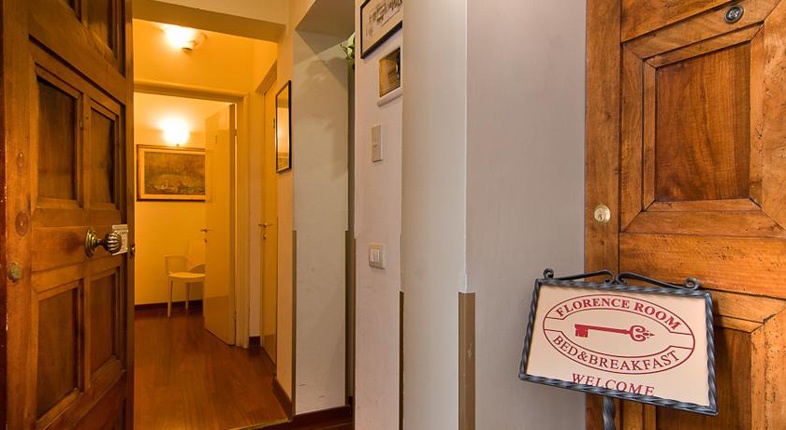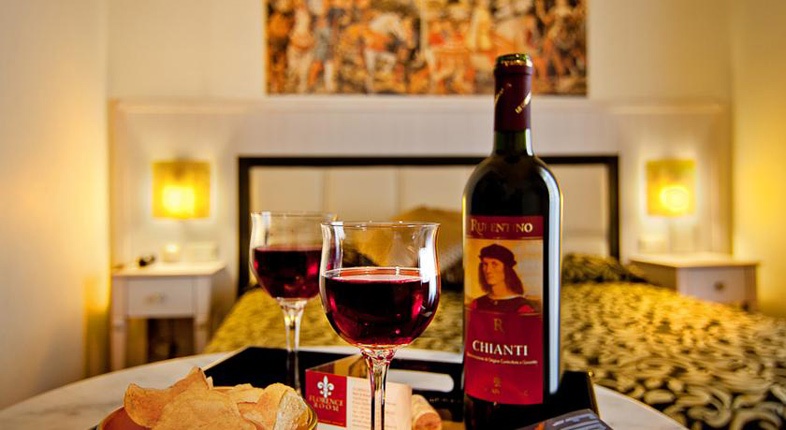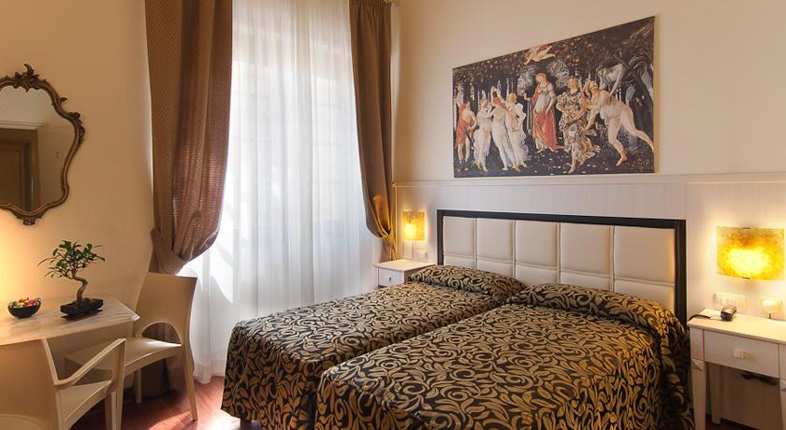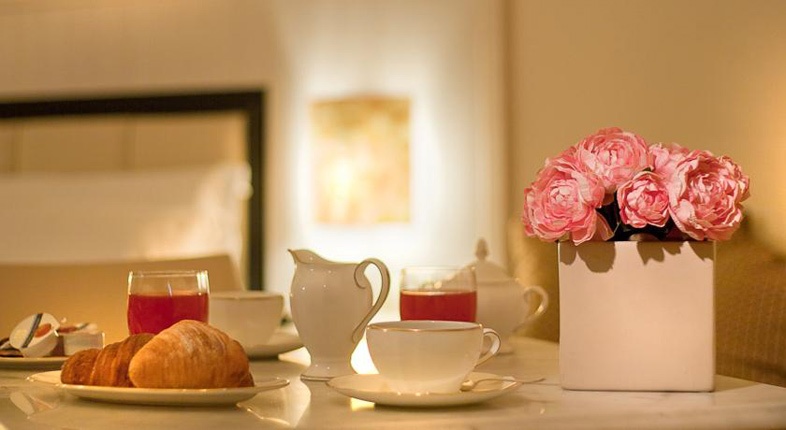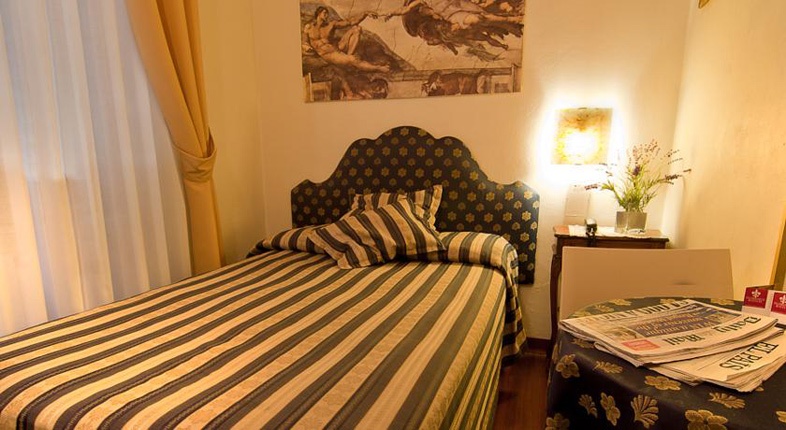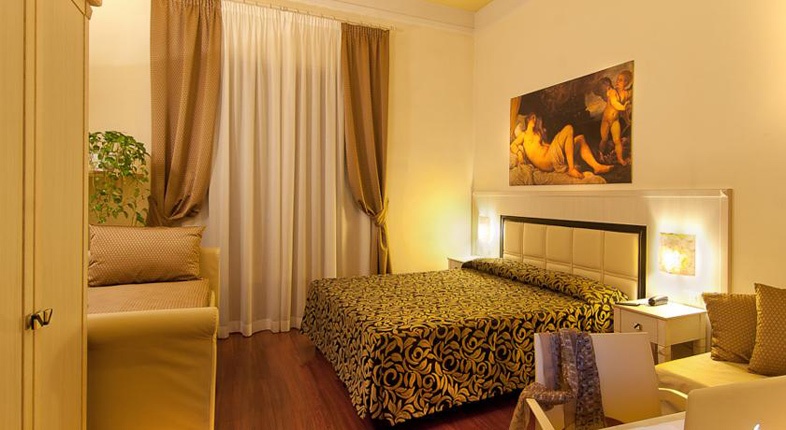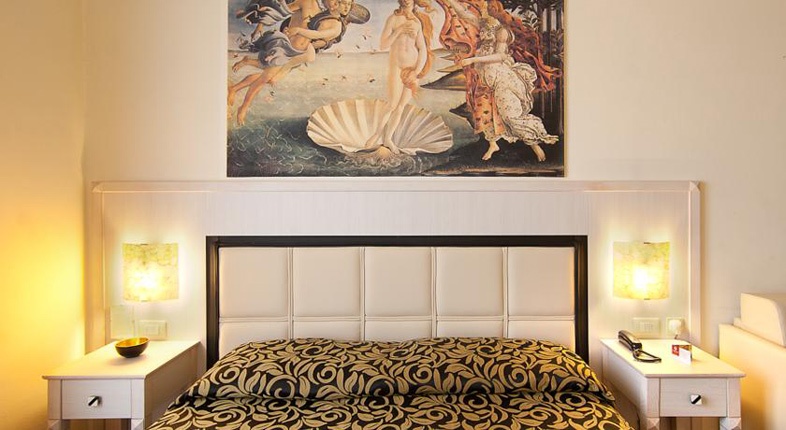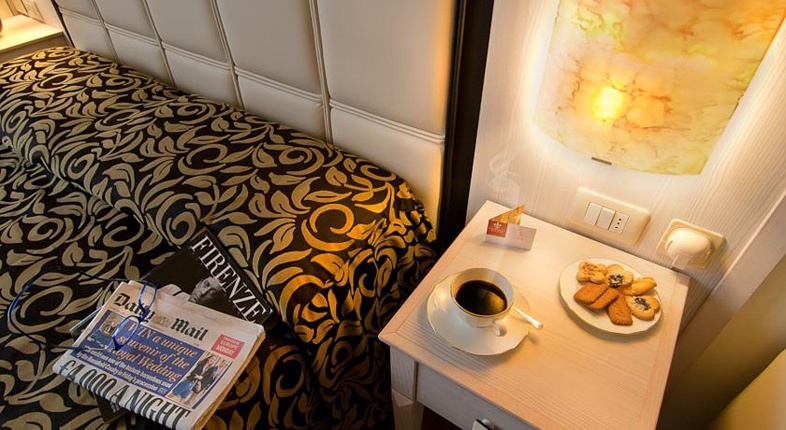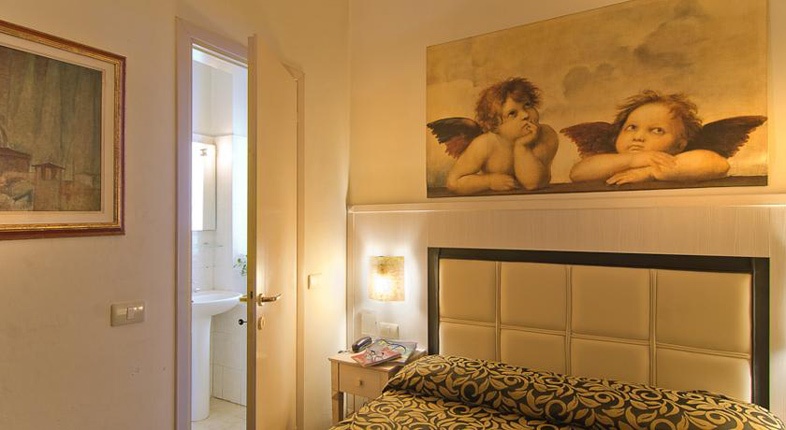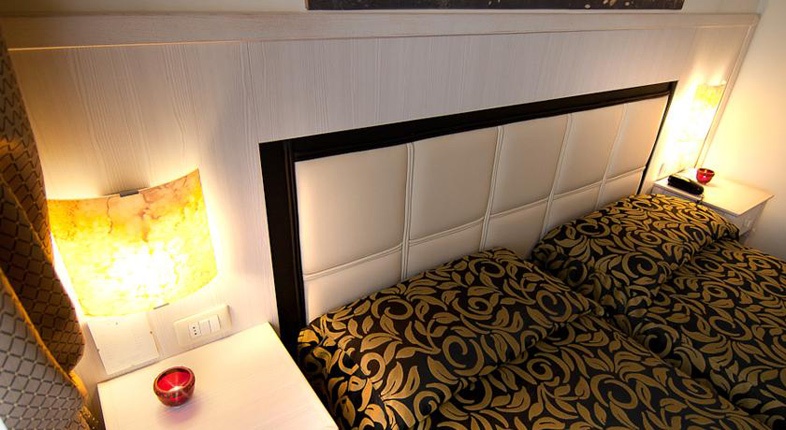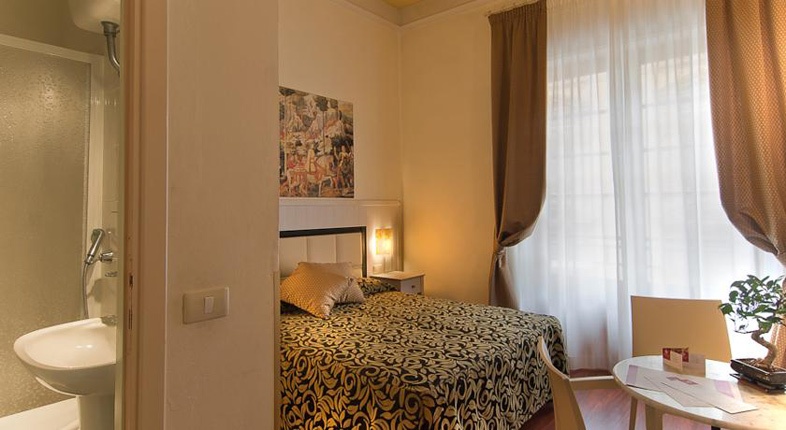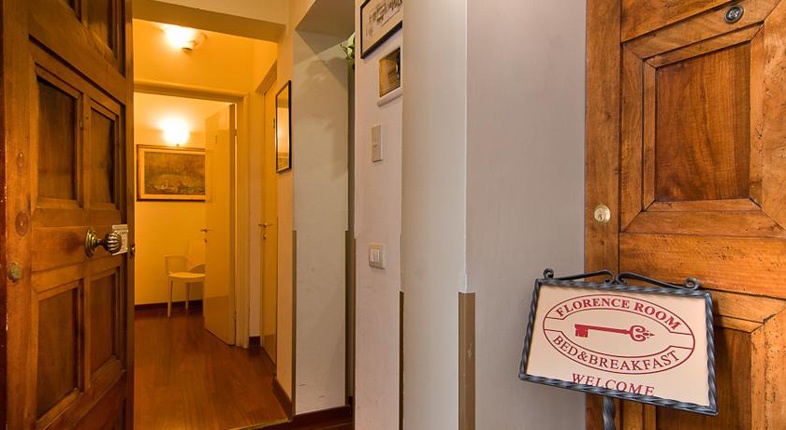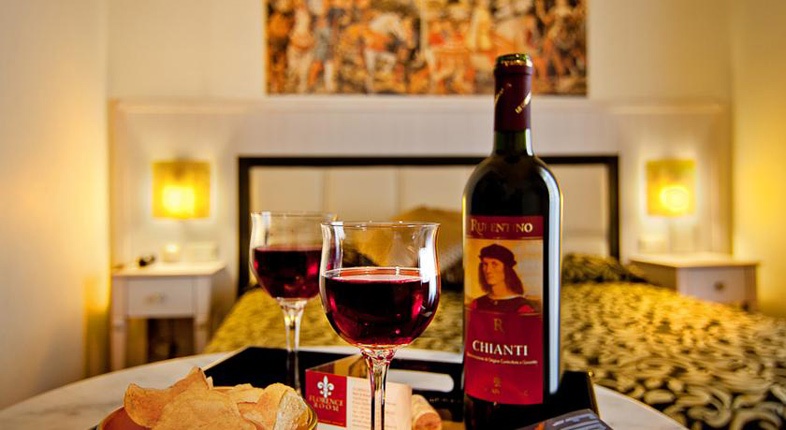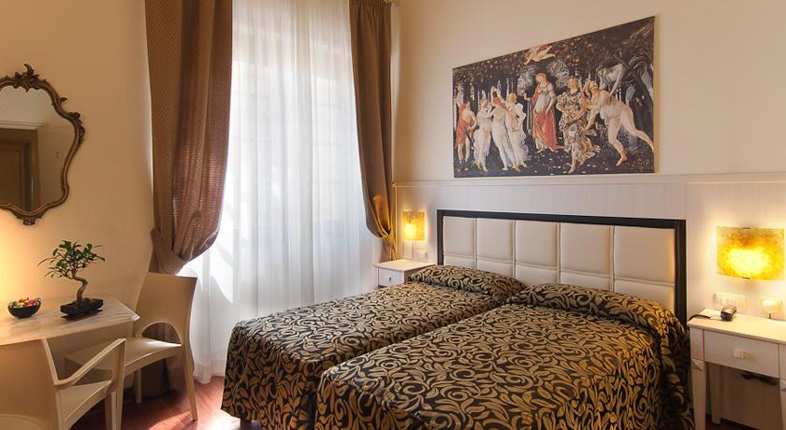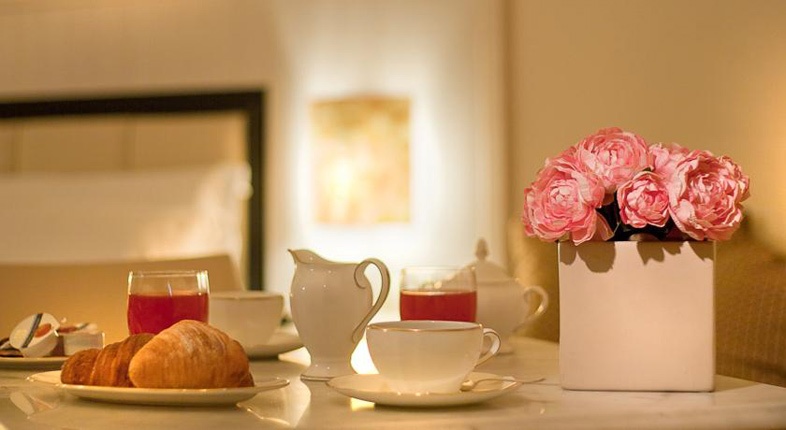 Santa Maria Novella
Centro Storico
Via Fiume 1 - 50123 Firenze
Ein Aufhanthalt ins Florence Room
B&B
ist die angenemste und confortableste Weise un Florence rightig kennenzulernen
IN DER MITTE VON FLORENZ, IN DER MITTE VON WELT

Florence Room ist ein wunderschönes Bed and Breakfast mitten in der Historischen Altstadt von Florenz, ganz in der Nähe des Hauptbahnhofs, des Doms, des Kongreßpalastes und Fortezza da Basso.



TYPISCH TOSKANISCHEN

Die Zimmer sind sehr sorgf√§ltig im typisch toskanischen Stil eingerichtet. Sie sind mit allem Komfort versehen, wie etwa eigenes Bad, Fernseher, TV ,Telefon, Klimaanlage, safe, und free wireless connection. Das Ambiente ist jugendlich und gleichzeitig perfekt geeignet f√ľr einen herrlichen, romantischen Aufenthalt.

-PROPERTY FACILITIES :

Free WI-FI, Reception open 24 hours, Room service, Little bar service,

Fax service, Free city map, City tours,

Guided tours, Bookings museum service .

-ACCOMODATION FACILITIES :

Breakfast served in the room - Private bath (complete, wc, shower...) in the rooms - Hair dryer - Air condiotioning/heating - Free WI-FI connection - Direct dial telephone - Allarm clock - TV - Safe -Small pets welcome.

-Wo wir sind :

IM AUTO :

AutobahnausfahrtFirenze NORD oder SUD je nachdem, aus welcher Richtung Sie kommen. Fahren Sie weiter in Richtung Stadtzentrum oder Hauptbahnhof SANTA MARIA NOVALLA (ist gut ausgeschildert). Am Bahnhof fragen Sie bitte nach dem Haupteingang des Kongreßzentrums, dort nämlich beginnt die Via Fiume.

IM ZUG :

Hauptbahnhof FIRENZE SANTA MARIA NOVELLA, fragen Sie dort nach dem Haupteingang des Kongreßzentrums, dort beginnt die Via Fiume.

IM FLUGZEUG :

Autobus Linie 62 am Ausgang des Flughafens, steigen Sie am Hauptbahnhof SANTA MARIA NOVELLA aus und gehen Sie von dort zu Fuß bis zur Via Fiume (80 Meter vom Hauptbahnhof entfernt). Es gibt auch einen Pendelbus, der Flughafen und Hauptbahnhof SANTA MARIA NOVELLA direkt miteinander verbindet und alle halbe Stunde verkehrt.

Die Fahrkarten können Sie direkt beim Busfahrer kaufen.
Einrichtungen
Conditioned air
Adjustable air conditioned
Phon on request
Phon available
American Express accepted
Bancomat accepted
Sì Card accepted
Diners Card accepted
Visa Card accepted
Rooms cleaning
Rooms with TV
Rooms with color TV
TV Sat
Little pets accepted
Lift
Booking museum service
Bar
Rooms with Safe Box
Very central
Less than 3 Km from center
Breakfast in room service
Groups welcome
We speak English
We spaek Spanish
Fax service
Paiment parking
24 Hours opening
Heating
Restructured from little
Romantic atmosfere
Room service
Room with phone
Romms with phone with direct line
Calm atmosphere
Added bed available
Left luggage office
Turistic information
No smoking rooms
City Map available
City information
Internet service
Wo Wir Sind
Kontakte mit dem folgenden Formular
Kommentar
Keine Kommentare eingefügt