Florenz
Sie sind hier: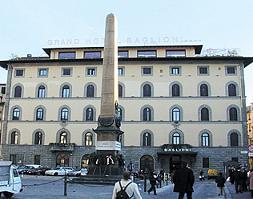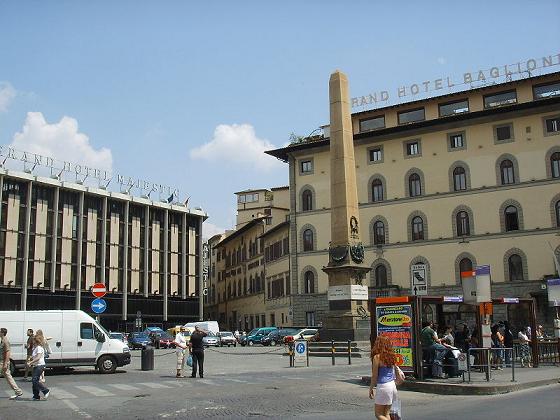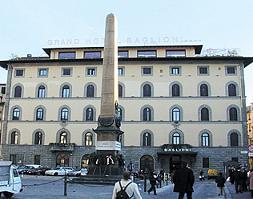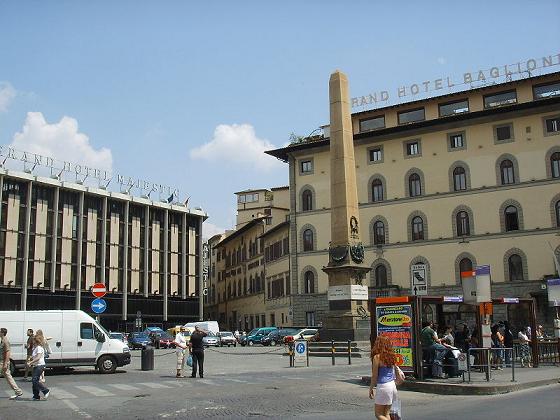 Piazza dell'Unità Italiana - 50123 Firenze
0
The Obelisk in Piazza dell'UnitĂ  italiana is composed of several architectural elements in different stone materials. The base consists of a square-shaped stairway, 5,5 meters by side, of three steps with a 25 centimeters rise and 50 centimeters tread.
Above the stairs there is a 70 centimeters high lava stone base on which a nut crowned by a strong stone frame 2.25 meters wide on the side and 1.00 meter high; above there is a high nut, also made of strong stone, 1.50 meters wide on each side and 2.25 meters high at the top of which there are a frame and a connecting element in strong stone on which the stem rests, slightly tapered, in lava stone composed of seven elements.
The Obelisk of Piazza dell'UnitĂ  Italiana reaches a total height of about 15 meters. On the four sides of the obelisk, at various heights, there are bronze plaques and other celebrations in embossed bronze such as crowns, festoons and an eagle. The 2.25 meters high nut is wrapped at half height by white marble slabs bearing inscriptions in relief bronze letters.
The monument is affected by an advanced physical and chemical deterioration of stone materials characterized by more or less profound faults and fissures, particularly accentuated on the steps of the steps and on the more out of solid stone frames; some areas show superficial pulverization and disintegration due to thermal changes and rainwater runoff. It is also evident the widespread presence of superficial deposits of various kinds such as pigeon guano and atmospheric dirt patinas as well as greenish percolation due to copper salts coming from the metallic elements that are oxidized and, in most cases, deformed in the molded. Another important factor of deterioration is the biodeterioration due to the proliferation of lichen and fungal type vegetation that forms greyish speckles clearly visible in the lower area of ??the monument.
Wo Wir Sind
Kommentar
Keine Kommentare eingefügt