Kunstschule Perseo School Florenz
Sie sind hier: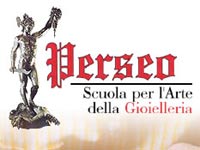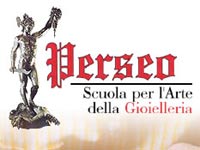 Santa Croce
Centro Storico
Via dei Rustici, 10 - 50122 - Firenze
The Jewellery School Perseo founded by Sieni Fabio and Massimo Campaioli in 1998. The school is situated in the historic center of Florence in the district of Santa Croce. The training courses are aimed both at those who approach for the first time in this area and who already possess basic elements, seek to further the specialized techniques. The teachers are all professionals and are an important link between students and the world of work. Active with the courses: Jewelry, Jewelry, Precious Stones stone, Working Wax, engraving, embossing and chisel, Florentine Stile and Gemmology. Our students are immersed in real work in our school based on how the Bottega Artigiana. Classes are held morning and afternoon every day from Monday to Friday. Operational for eleven years in the beautiful Florence, the School Perseo has become a reality to which to refer to the security of a future in professions that involve the Jewelry. The quality of our institute is attested by our level of Teachers: each of them excels in the art that teaches, being among the best craftsmen - artists who still practice the profession as Jewelry. To all our teachers experience is required at least twenty years in the matter which should convey to their students. In the last five years the School has trained professionally Perseo a number of students from countries all over the world: Japan, Korea, Middle East, North and South America and in all Europe, including Italy. The fact that our former students occupy positions of responsibility and extreme difficulty in large-scale companies or studios owned by the same students, it gives the exact extent of the preparation that we provide within our institute. The certificate provided at the end of the course is very unique area and a passport for entry into the World of Young Labor.
Wo Wir Sind
Kommentar
Keine Kommentare eingefügt