Kunstschule Le Arti Orafe Florenz
Sie sind hier: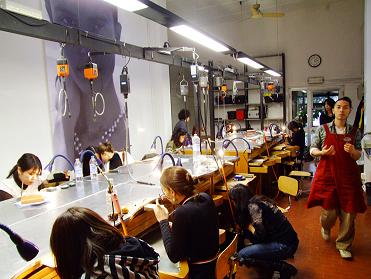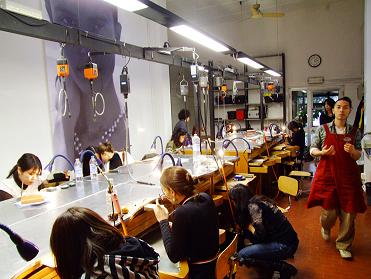 Santo Spirito
Centro Storico
Via dei Serragli, 104 - 50124 Firenze
0573-2280131
0573-2280163
Conceived and founded in Florence in 1985 by Giò Carbone, Le Arti Orafe is the most prestigious private italian school for contemporary jewellery, conceived along original lines that combine technical training, artistic research and contemporary design. LAO has always had its headquarters in the historic heart of Florence , in the Santo Spirito/San Frediano district, once populated by artisans and artists, that still retains its own character and offers visitors and residents a still intense human experience. The home of artists and craftspeople who have made it famous throughout the world, the Toscana region is still rich in exceptional craftsmanship, and preserves a human dimension that attracts thousands of visitors from around the world. The school inherits the
Renaissance
spirit of the region, but the great lesson of the past is re-launched, and the teaching staff take into account the changing of costumes, the modifications in historical and social conditions, the requirements of its students, the evolution of the concept of jewellery, with the competences in new technologies, knowledge of processes and materials and the innovation in design and function.
Wo Wir Sind
Kommentar
Keine Kommentare eingefügt